Hands-only bystander CPR training
MCEMS offers free bystander CPR classes periodically, and often holds quick workshops at the many campus events we have booths at, such as the Activities Fair, Community Service Fair, and others.
Bystander CPR teaches students the crucial steps they need to perform to save a life in the event of cardiac arrest. It's quick, easy, and free to learn. Check out our upcoming sessions tagged with "Bystander" and email us to register.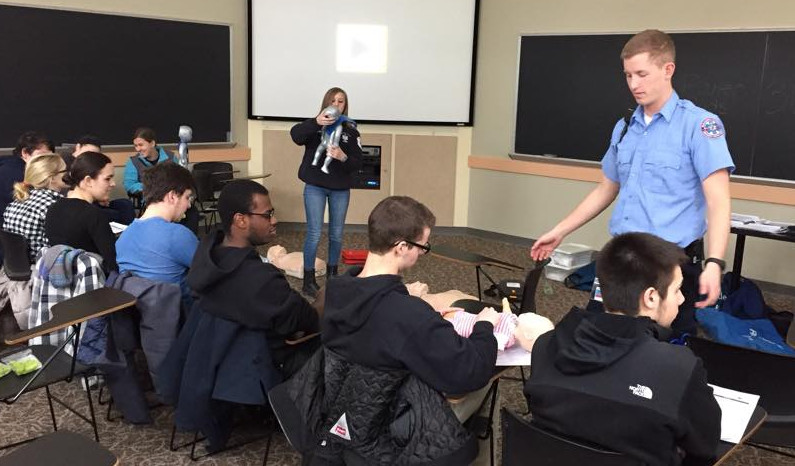 American Heart Association Certification
While we hold classes for free, we do charge a nominal fee to cover the cost of the certification materials if you would like to receive proof of your training. The exact fee will depend on the number of class participants, but generally should be about $10-15. MCEMS does not keep any of this money, it all goes directly to the American Heart Association.
These sessions are offered less frequently, but generally at least once each semester, depending on interest. We can also do a special class just for the members of your organization! Email CPR@bergems.org to get in touch.
Upcoming Sessions
Email CPR@bergems.org to register
No sessions currently scheduled. Check back soon!